Enjoy your accommodations at Big Chino Ranch. People and Horses will enjoy a variety of safe and comfortable accommodations designed to meet your camping expectations.
A: RV Camping: 16 RV spaces with power & water hookups plus shade trees. 40' by 70' with lots of maneuvering space. Electrical hook up or generator limited availability. Note: Plenty of space for portable stalls next to each site, if desired.
B: Destination Trailer/Guest Facilities. 26' slide out fully equipped guest trailer with full hook ups and kitchen for camping with all your amenities.
C: Tent camping with porta potty access, secluded and quiet.
Site Map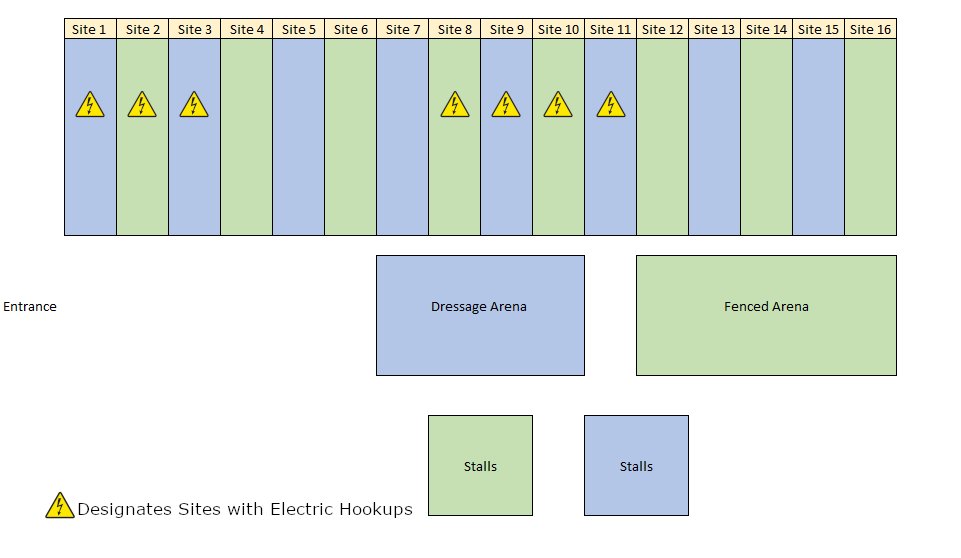 A: 12' by 24' covered in and outs with stall mats, bedding, hydrant waters and feed tray. Q2
B: 12' by 24' covered in and outs with stall mats, bedding, water buckets and feed buckets Q1
C: 12' by 24' in and out with stall mats, bedding, hydrant waters and feed tray Q2
D: 12' by 24'in and out with stall mats, bedding, water buckets and feed buckets Q1